Nanostone
Nano Stone - The thinnest stone in the world.
After 5 years of research and testing Richter succeeded in refining the process to such a high level that in 2009 they launched onto the market 'Nano Stone' the worlds thinnest stone.
Despite its super-thin slate thickness of 50 micron - 100 micron, the surface structure is still intact and is astonishing with its unsurpassed visual look and feel.
The fleece backer reinforced from actual water-jet hardened fabric without any chemical binding agents is the actual thickness of the material. It is suitable for post-forming application like wall coverings, interiors, handbags, jackets etc. It will conform to a radius as small as 2 mm.
Nano Stone extends its capabilities and the application of the product line to new horizons. The raw stone surface is protected against dust and damage by a silicone emulsion.
In 2009 the German Design Council awarded the Prize Design Plus to Richter for its innovative product Nano Stone.
This astonishing new product has the potential to change the market place completely as designers come to realise how versatile this new stone fabric really is.
Features
100 % Natural Stone Surface
Thickness 50-100 microns
Extremely flexible and can be applied on curved surfaces
Available in sizes up to 2400 x 1200 mm
Easy Transportaion
Easy Handling
Easy installation
Eco Friendly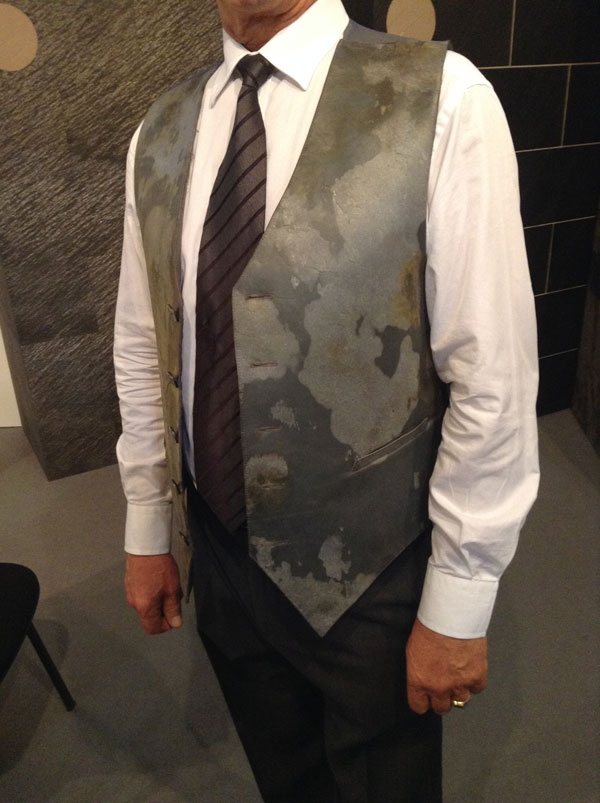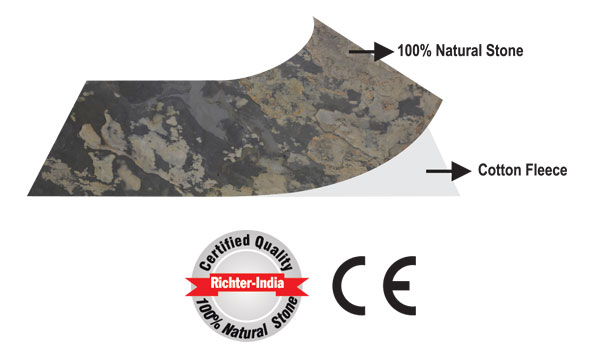 Its not often that old phrase's can be used to such an extent that they really do say it all, but in this case its true .... "A picture say's a thousand words"

Designers feast your eyes on this image and find out more about this new innovative product where the only limitation is really your imagination